Get to Saratoga Springs this Summer
This is the most popular time to visit Saratoga Springs, which shouldn't surprise a lot of you horse racing enthusiasts. Whether you're a fan of the races or not, we have good news for you!
If you live for racing season, but haven't booked your stay at TripAdvisor's #1 ranked hotel in Saratoga Springs, you're in luck! We still have rooms available during the week. Treat yourself to a couple days at the tracks and book your stay at Saratoga Arms today! Check availability, especially if you're thinking of coming on a Sunday or Monday night.
If you aren't as much of a horse racing fan, you can still experience the excitement of the season. Perhaps you're craving a little getaway before summer comes to an end. Maybe you're looking for a unique experience or to enjoy local traditions. Guess what? Racing season isn't just for the betters and the gamblers. Check out our list of Top 10 Things to Do at the Saratoga Race Course; you might be surprised about all the fun to be had here…
Whatever your reason, you can't go wrong with an escape to the Springs this time of year. Take advantage of the little vacancy we have left and we'll see you soon!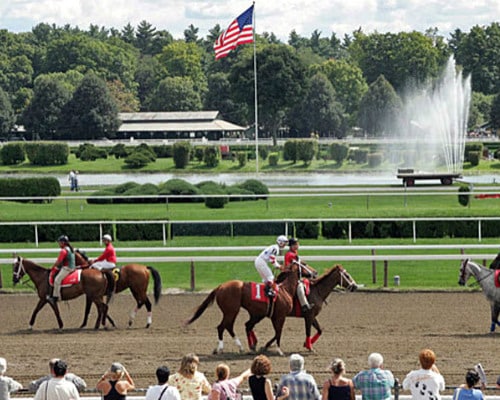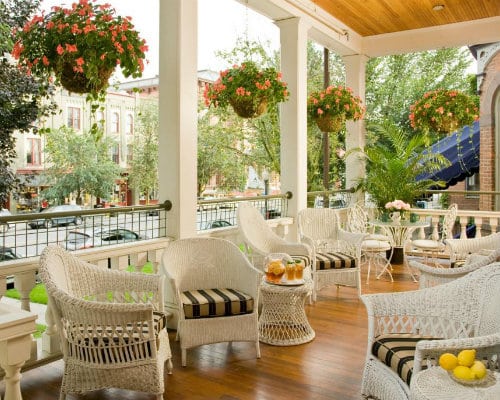 Summer Concerts
Forget about the horses for a minute. Let's focus on the incredible artists coming to Saratoga Springs this season. Check out the entertainment line-up and start planning your getaway to catch legends on stage like the Goo Goo Dolls, Earth, Wind & Fire, Sting, Zac Brown Band, and more!
Book Now
Favorite Place to Stay
"Saratoga Arms has everything you could possibly want in Saratoga Springs. Historic elegance with all the modern conveniences. Walk to everything. Shopping, arts and culture, restaurants and bars, live music, Congress Park. Great cook to order breakfast. Friendly and professional staff. Free snacks, coffee, sodas and tea from the guest pantry. I always try to stay here when I am in Saratoga Springs." -Candace C., TripAdvisor