The Hotel
Saratoga Arms is a beautifully restored, award winning, Second Empire brick hotel. It was built in 1870 by Loren Putnam, a grandson of Gideon Putnam. It has been called The Putnam, The Walton, and The Windsor. The structure today is actually two adjoining buildings. In recent years it was a rooming house run by Alice Bode, a Brooklyn woman who inherited the building in the 1950's. She ran it until her death in 1995 at the age of 93. Kathleen and Noel Smith purchased the buildings in 1997 and obtained a building permit in February 1998. They oversaw extensive and some unexpected renovations. It reopened as a luxury sixteen room inn in February of 1999.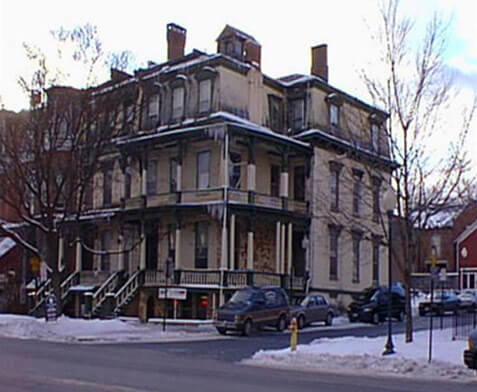 The building features restored plaster and tin ceilings, two grand staircases, ornate moldings, and ceiling medallions. Cloisonné hinges and hardware, most in excellent condition, grace the entry doors and parlor windows. The chandelier in the front dining room and the beautiful ornamental plasterwork on the walls in the center dining area date back to the last remodeling effort done in 1923. Eleven of the fourteen original fireplaces in the common rooms and several guestrooms have been restored to working order.
Guestrooms combine turn of the century ambience with modern amenities. All rooms have ensuite baths, several with original claw foot tubs. Each shower in the original building has a hand painted tile with an interesting Saratoga quote or fact. It is often a topic of conversation at the breakfast table. The fun fact tiles earned the hotel a mention in "Hotel-hopping with the best of them" in USA Today.
Period antiques, family treasures and custom décor, designed by Kathleen and her friends Michaela Baruzzi of Carriage House Interiors and Pamela Whitney of Whitney Interiors, combine to carry on an elegant Saratoga style. The friends all have an eye for style and spent countless hours choosing just the right pieces, fabrics and colors for each of the rooms. Many of the furnishings and accessories are from local estates and long gone grand old city hotels, finding a new home at Saratoga Arms. The call box behind the front desk is from the former Excelsior Springs Hotel in Saratoga Springs. In the third floor hallway are two small upholstered chairs originally from the Grand Union Hotel, purchased from the estate of Mrs. Esposito.
Artwork from regional artists, such as Lucy Cadeau and William Roberts, are focal points throughout the hotel. Old portraits, landscapes and equine art reflect the history and lure of Saratoga.
In 2005 with the completion of a new addition, the number of guest rooms went from sixteen to thirty-one. The new rooms, each individually decorated with beautiful fabrics and custom designed furniture, complement the craftsmanship of the 1870 artisans.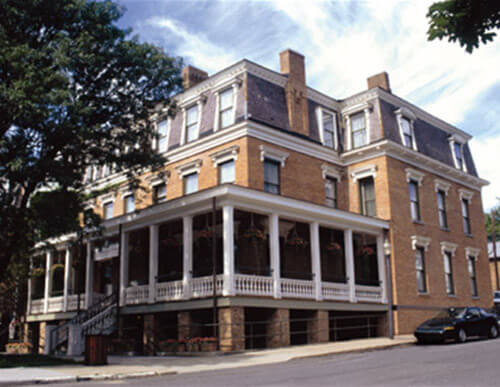 The expansion features a state-of-the-art executive conference room for small meetings and retreats. It is the President Grant Conference Room, so named because Noel Smith is a descendent of President Ulysses S. Grant. Two pictures of President Grant, one a portrait, the other of a rare family gathering, hang prominently in the Grant Conference Room. Examples of the Grant White House china are displayed on the wall. Saratoga Arms specializes in small meetings in grand style.
The jewel of Saratoga Arms is the beautiful wraparound Saratoga porch that welcomes you as you approach the hotel and begs you to linger as you depart. It serves as a gathering place for guests and visitors to enjoy a glass of wine or Craft Beer. A collection of wicker extends an invitation to engage in lively conversation with other guests or to leisurely enjoy the activities of Broadway.

The Family
Noel Smith was a graduate of the University of Denver with a degree in Hotel and Restaurant Administration. He had been associated with restaurants and hotels all his working life. Kathleen Smith is a life-long resident of Saratoga Springs and has been active in community affairs for much of her professional life. She can answer just about any question about Saratoga presented to her. Kathleen met Noel in his hometown of Rochester, New York, and lured him to Saratoga in 1969. Until twenty years ago the Smiths operated restaurants (the hardest way to make a living!) on Broadway in Saratoga Springs.
In 1984 Noel and Kathleen purchased a dilapidated motel and an old seven bedroom farmhouse on five acres on the outskirts of Saratoga Springs. They refurbished the motel and redesigned the farmhouse pioneering the Bed and Breakfast concept in this city. In 1990 a wonderful 1850 brick Federal next door was added to the lodging collection.
In 1997 the Smiths were enticed to look at two side by side falling down buildings on Broadway known as the Alice Bode Rooming House. Alice had died in 1995 at 93 years of age and left sixteen gentlemen boarders in the buildings now known as Saratoga Arms. In February of 1998 the Smiths had purchased the buildings, obtained a building permit from the city and commenced a transformation. The architect was charged with designing a "Saratoga Porch" that would unite the two buildings.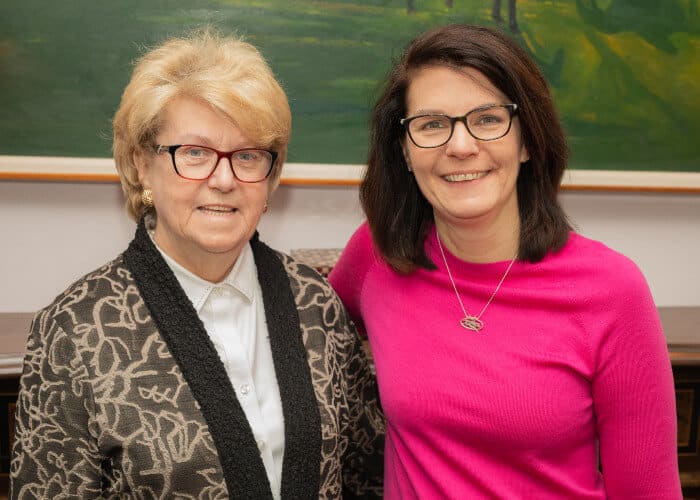 The Smiths raised their three daughters "in the business." In 1998 Amy, the eldest of the Smith daughters left the corporate world and came home to run Saratoga Bed and Breakfast and Saratoga Motel while her parents concentrated on the downtown Saratoga Arms hotel. Amy's undergraduate degree from Hamilton College was in philosophy, and her graduate work was in sports management. Her employment by a sports marketing company at the 1996 Atlanta Olympics proved invaluable to her parents. She revamped the websites, set up an online reservation system and moved her parents and the business into the twenty-first century.
In 2002 Saratoga Bed and Breakfast and Saratoga Motel was sold, and Amy joined her parents at Saratoga Arms. In 2004 and 2005 they oversaw a major expansion to the hotel. An addition that features seventeen additional sleeping rooms, a fitness center, offices, and state of the art conference facilities were added in the vacant lot behind the hotel that had been a six car parking lot.
Saratoga Arms is under the direct supervision of the Smith family. Kathleen lives on the premises. Amy and her family live just a few blocks away.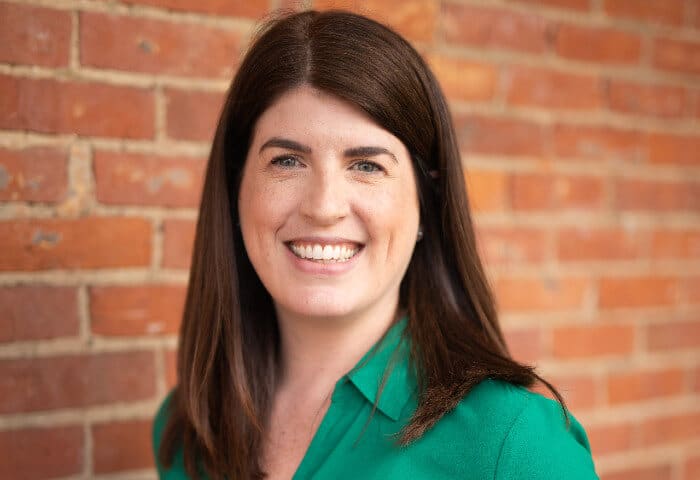 Rachel Boggan
General Manager
A Massachusetts native, Rachel made Saratoga her home after attending Skidmore College. Rachel brings an unmatched level of organization, a vibrant team culture and keen eye for hospitality to the helm at Saratoga Arms.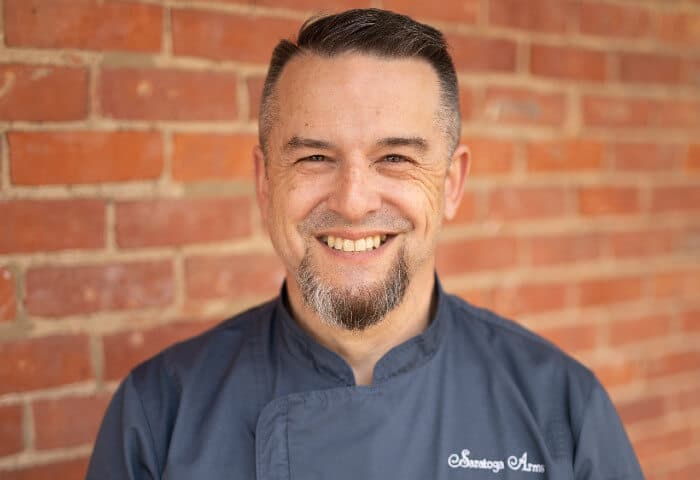 Tim James
Executive Chef
Tim's farm-to-table breakfast is a celebrated part of a Saratoga Arms stay. In addition to sourcing fresh ingredients and developing unique recipes, Tim is responsible for corporate menu development, our porch plates menu and executing multiple special events each year.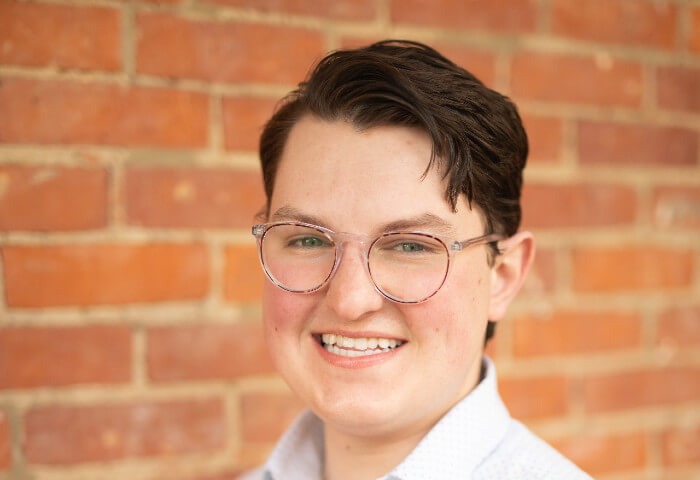 Aidan Garry
Guest Experience and Sales Manager
Born and raised in Saratoga Springs, Aidan curates a personalized experience for our guests. As a fourth generation lodging professional, Aidan has an appreciation for elevated service, and guest connections.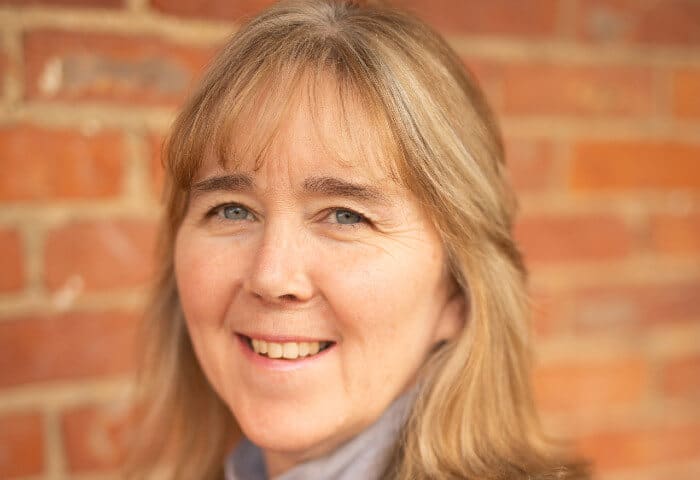 Kim Carlson
Housekeeping Supervisor
Kim maintains a strict standard in our housekeeping department, overseeing the cleanliness and maintenance of our guest rooms, common areas and grand front porch. Kim and her team are passionate about delivering a perfect room to our guests.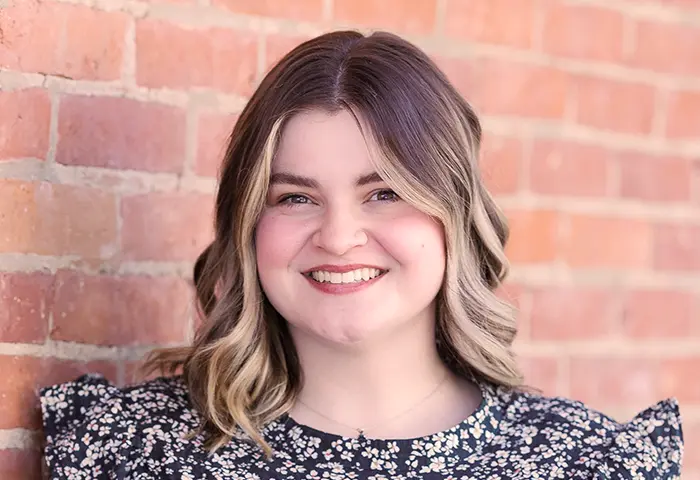 Bethany Pochobradsky
Guest Experience Manager
From earning her degree in hospitality management to working for Walt Disney World, Bethany's main focus is the happiness of others. She takes great pride in creating the most memorable stay for all of our guests.