With an unparalleled attention to detail, your next corporate retreat at our Upstate NY retreat center will wow your guests. If you're looking for a true retreat atmosphere, where executives can think, unwind and re-energize, then you've found the perfect Saratoga Springs boutique hotel to plan your next meeting. Let your executives collaborate creatively with the help of their environment.
Our unique space, concierge attention, private chef and abundant amenities will wow your guests at every turn. Every group event at Saratoga Arms is unique. No more tired banquet menus or stark, partitioned meeting space. At our Upstate NY hotel, your group will meet in a sun-drenched conference room with floor-to-ceiling windows equipped with state-of-the-art integrated technology.
A dedicated concierge and private chef will be dedicated to your group's needs. Explore our site to learn why Saratoga Arms is the perfect venue for your next small business meeting or retreat.

Experience a Small Meeting in Grand Style at Saratoga Arms
Plan your next executive meeting or retreat at downtown Saratoga's only AAA Four Diamond property. Centrally located near fine dining, shopping and activities. Work with our staff of experienced professionals. We have meeting space options to accommodate any group up to 30.
Tap on a room below for more details: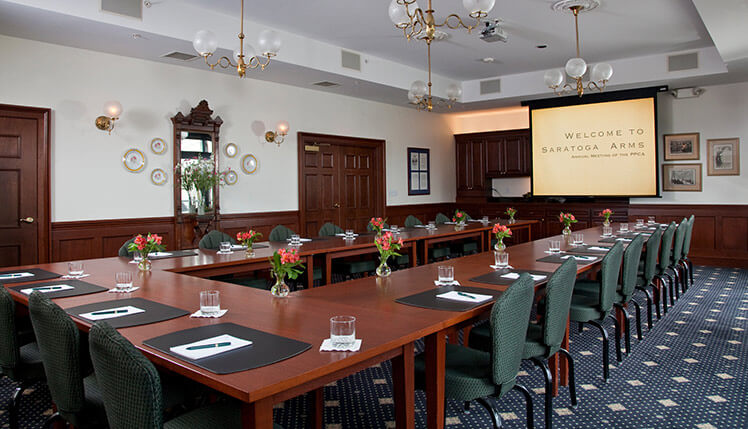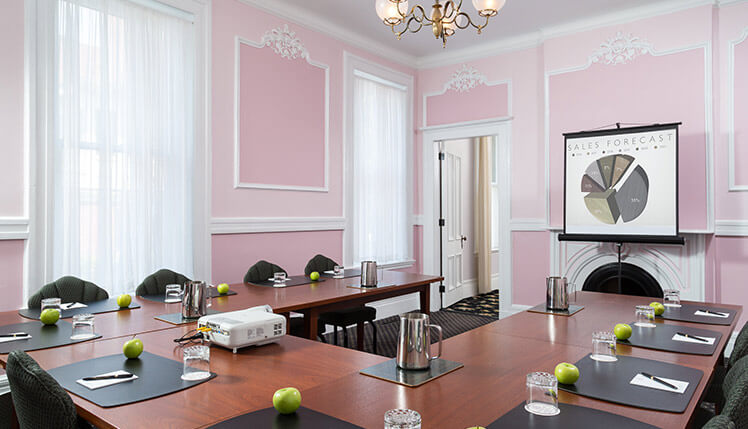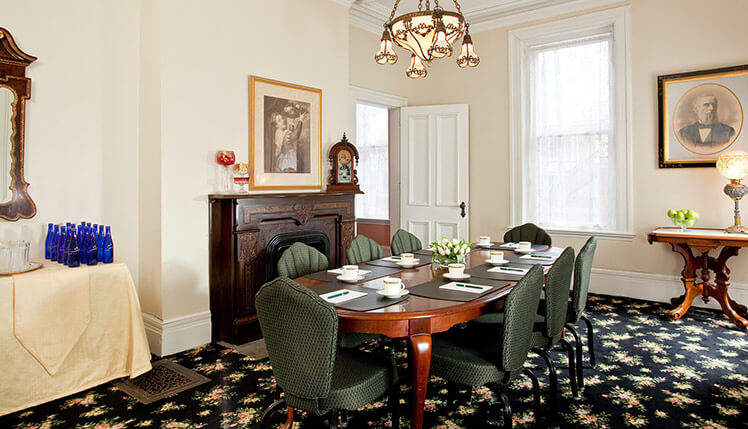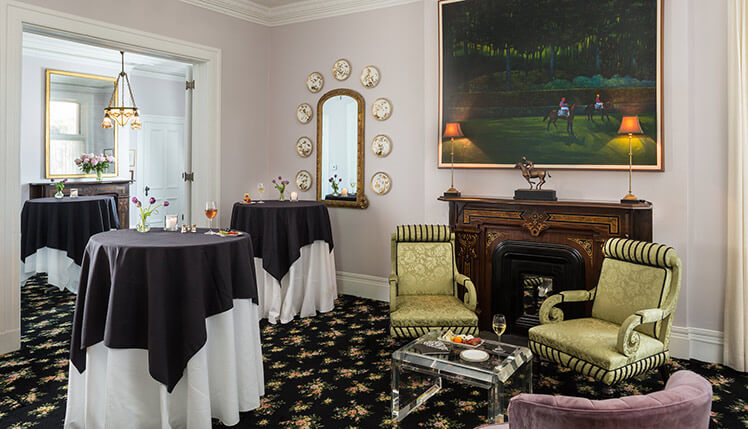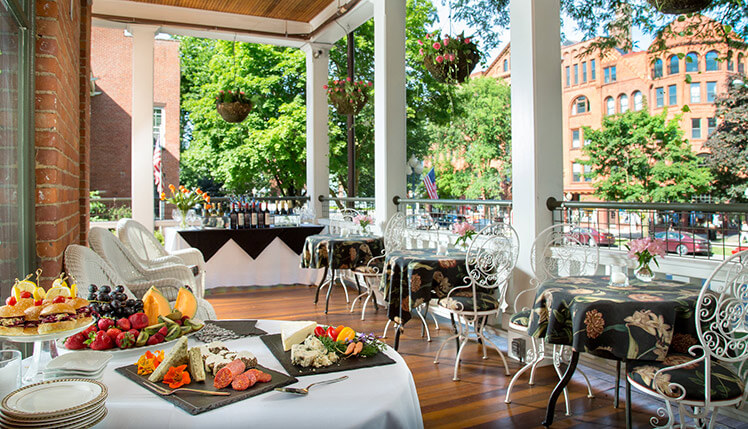 Call 518-584-1775 to speak with our Group Sales Manager or Complete Meeting RFP.

Guest Rooms
Saratoga Arms has 31 individually personalized guest rooms and suites. All have individual climate control, personal refrigerators with complimentary Saratoga Water, cable television, work area, free WiFi and charger ready access.
Personal refrigerators with complimentary bottled water, both sparkling and flat, replenished daily.
Designed for both relaxation and productivity, our rooms have sumptuous beds covered in fine linen, plentiful workspace with USB charging capabilities both at your desk and by your bed.
We never charge our guests for parking, Wi-Fi internet access or bottled water. The cost of these amenities is happily included in your room rate.
Our guest rooms are equipped with luxury bathrobes, high-end toiletries and full-sized hairdryers, full-sized irons and ironing boards, HDTVs with HBO, individually controlled heat and air conditioning for your ultimate comfort and safes for your valuables.
Our hotel has a grand wrap-around front porch with antique wicker furniture and wine and beer service in season. We also have an exercise room, a business center for printing and internet browsing, and full-service laundry in house.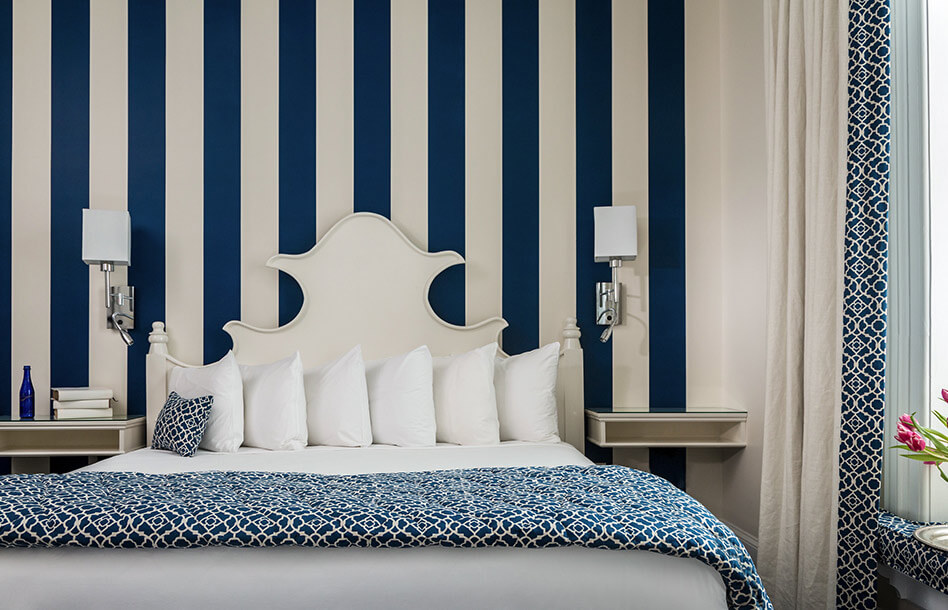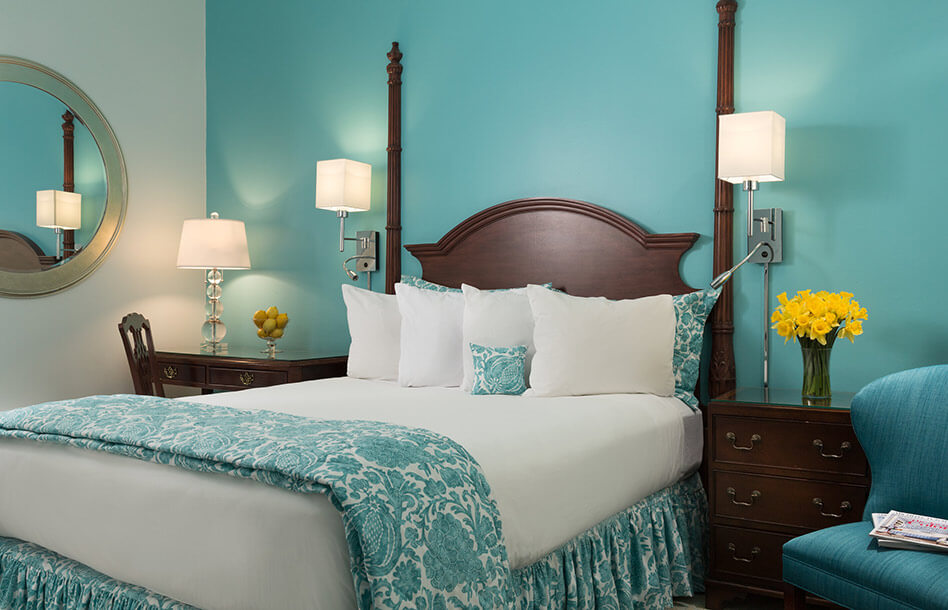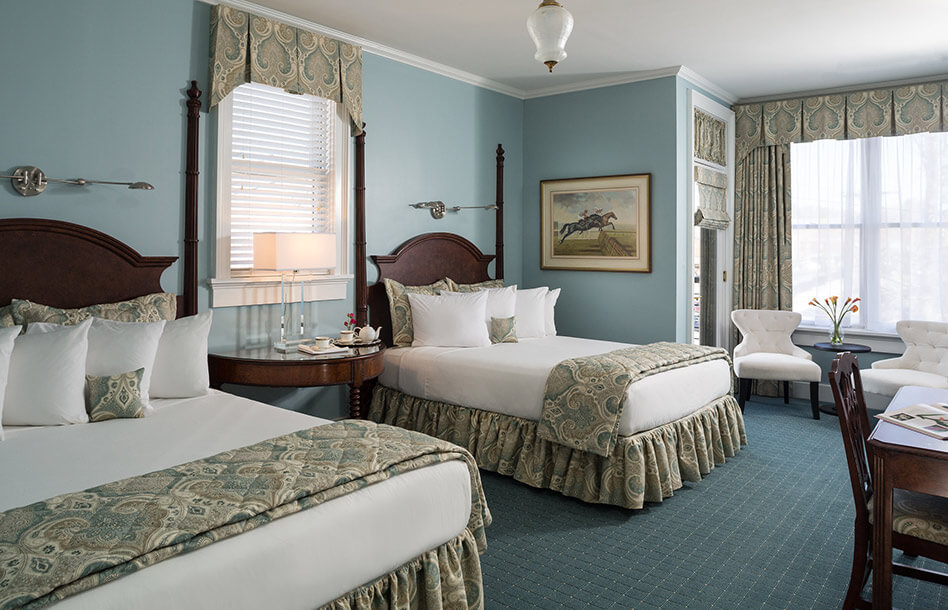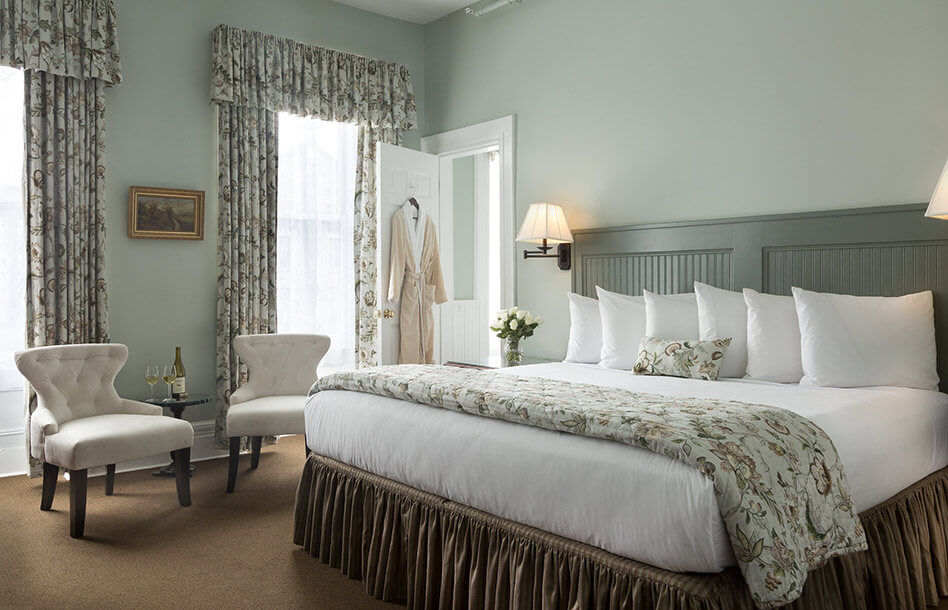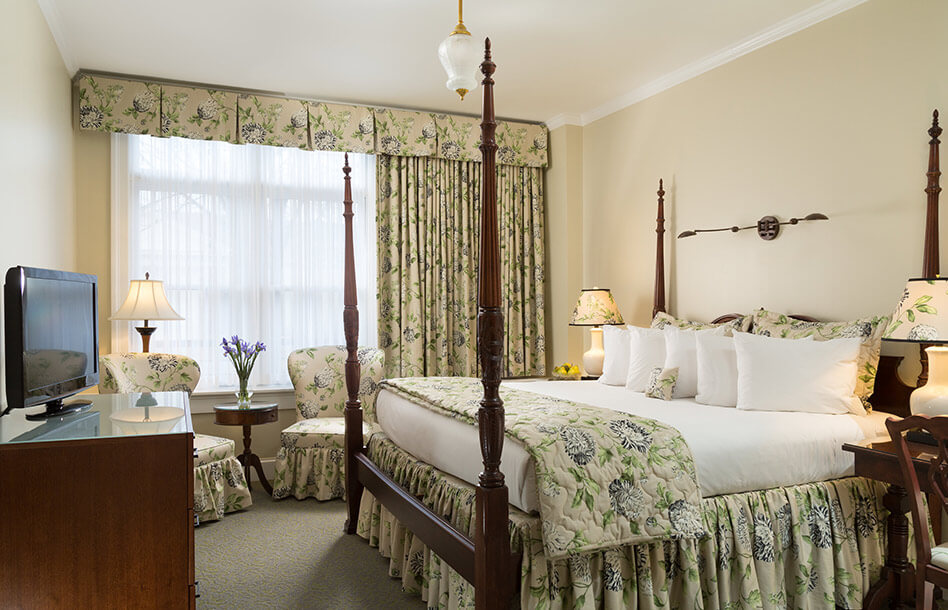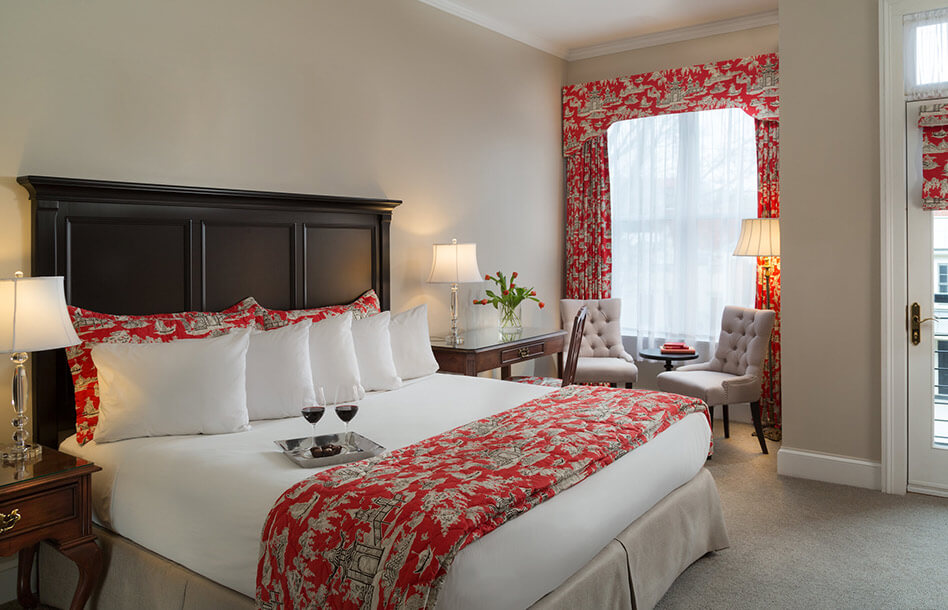 Saratoga Springs, NY
Location, Location, Location
Saratoga Arms is in the heart of the historic section of beautiful downtown Saratoga Springs, NY.
30 minutes from Albany International Airport
1 mile from Saratoga Amtrak Station with 2 trains daily to and from New York City
3 hours to New York, Boston and Montreal, 4 hours to Buffalo by car
A "City in the Country" ½ hour to the scenic Adirondack Mountains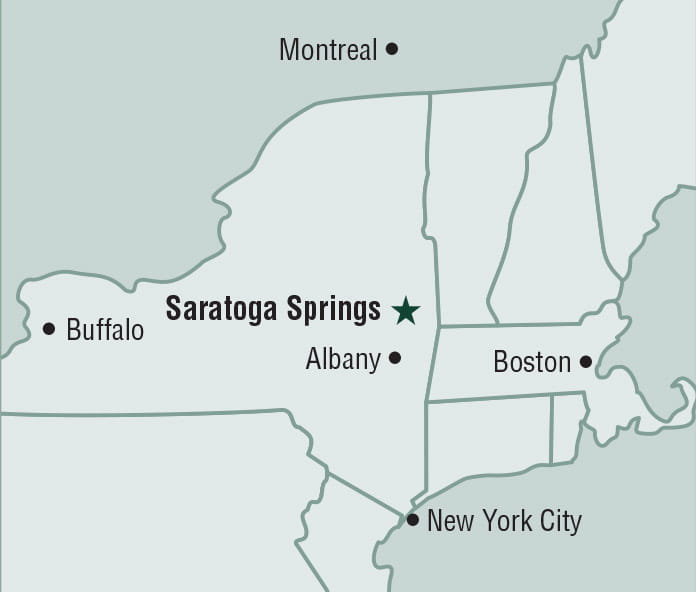 Saratoga, known for Health, History and Horses, is a very walkable city, once here, there is no need for a car
A vibrant and thriving downtown close to:
Fine Dining
Shopping
Nightlife
Museums
Spas and Mineral Springs
Golf
Off site activities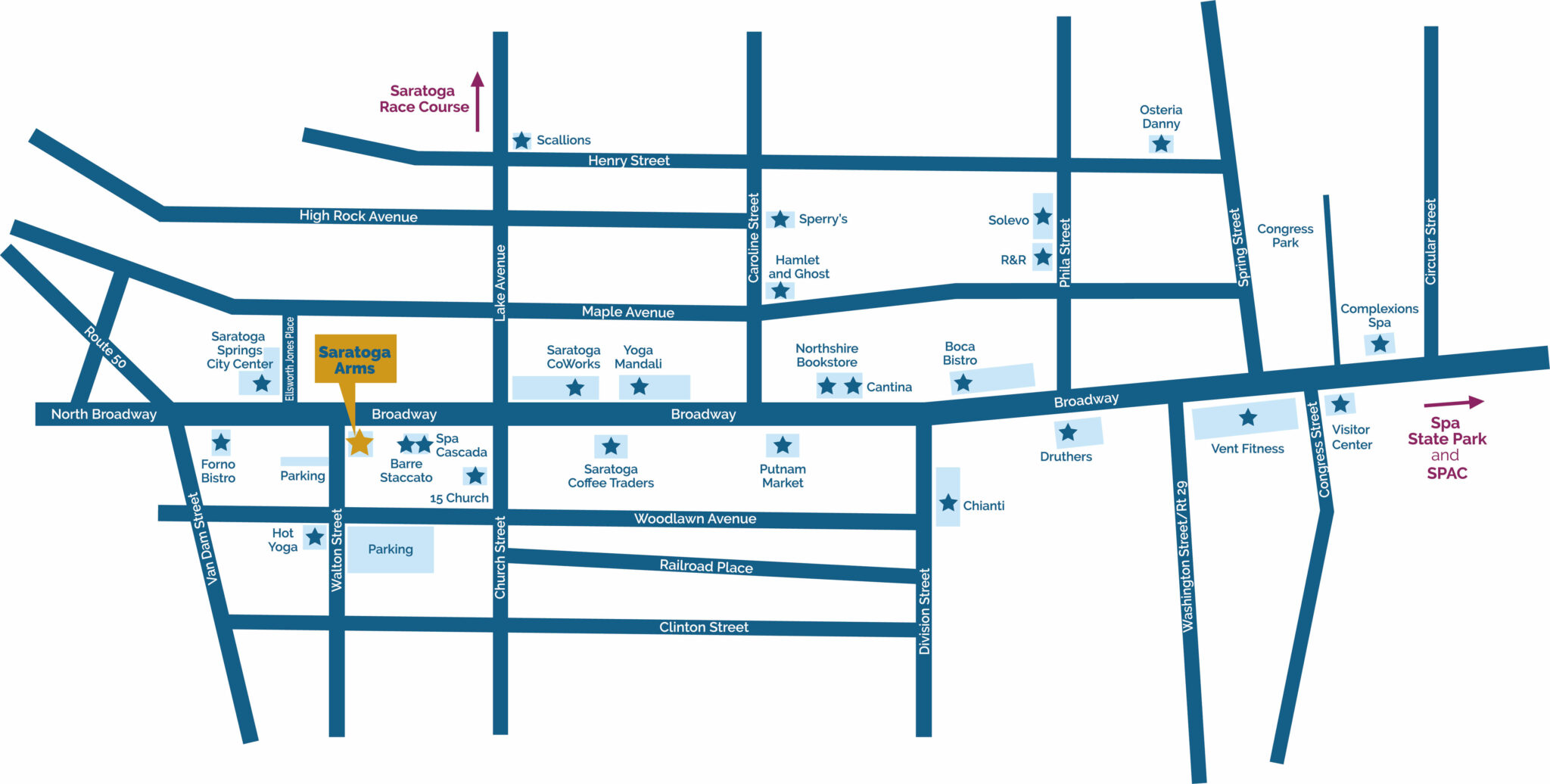 Press for Saratoga Springs

Consider it Done
Planning a meeting whether large or small can be a time consuming effort and easy to push to the bottom of the dreaded TO DO LIST. Saratoga Arms has a skilled and professional staff to take that task off your hands. Let us do the work for you.
Group Concierge
Our group concierge knows Saratoga Springs and the surrounding community very well. We have cultivated connections with local business owners and have established partnerships that are beneficial to guests and groups staying at Saratoga Arms. Your group will have the full attention of the group concierge in planning on site and off site activities.
Coordinate Team Building Activities
If it's a scavenger hunt, adventure course, or private cooking class, we have the ideas and resources you need.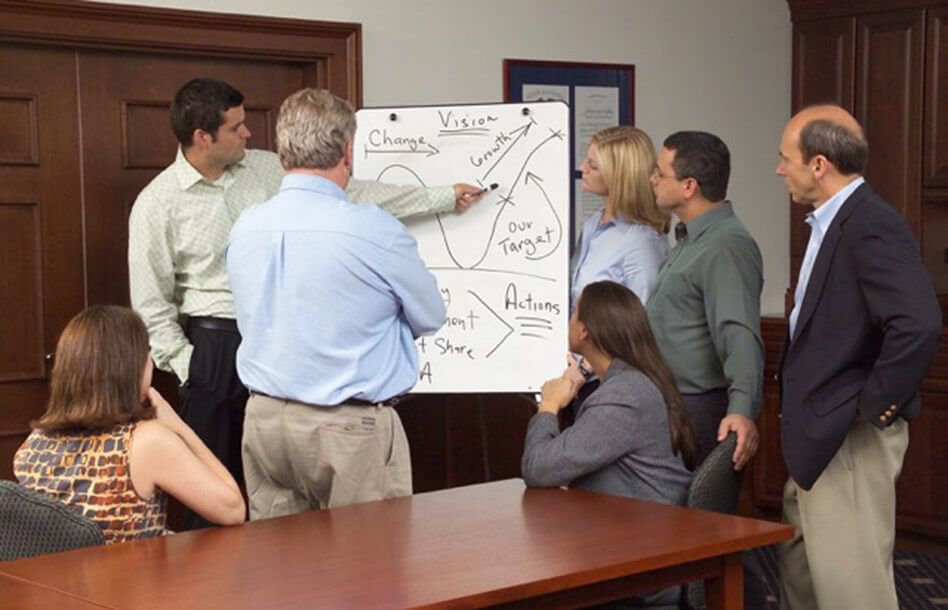 Make Private Dinner or Restaurant Reservations
Saratoga Springs has amazing restaurants and we know all of them. We'll coordinate your reservations.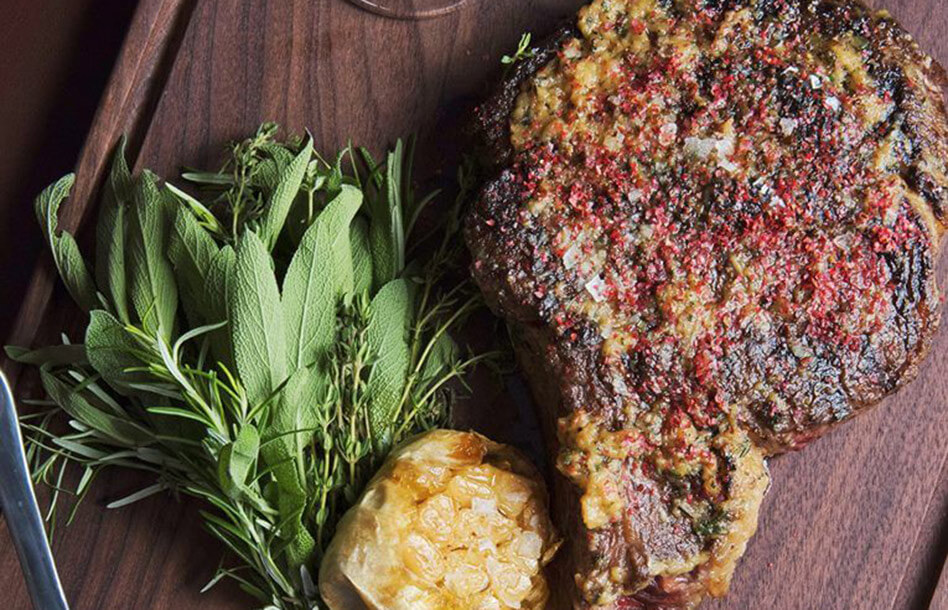 Curate and Wrap Custom Welcome Gifts
Choose a welcome gift and we'll wrap and present them in your guest's rooms for check-in.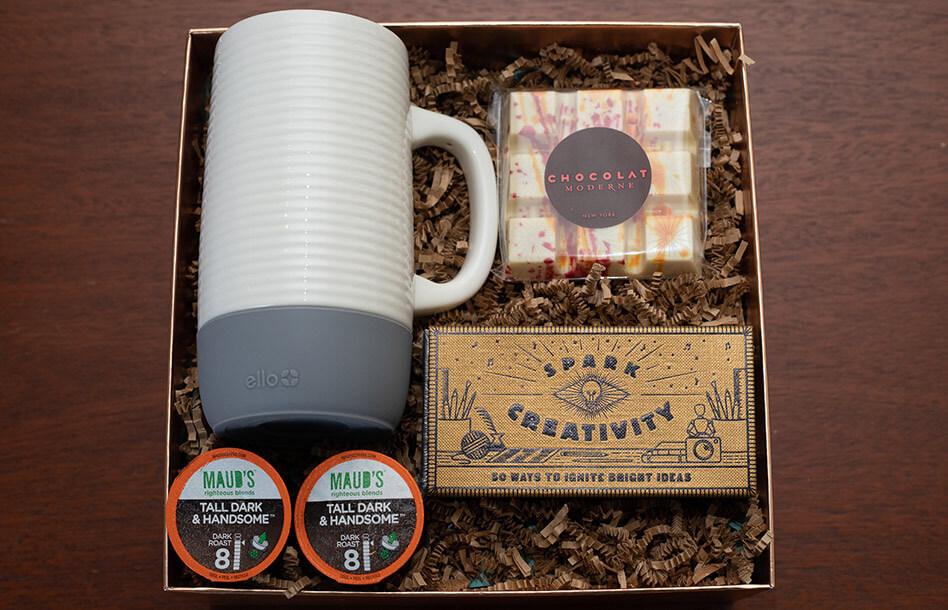 Arrange Convenient Transportation
We can arrange transportation to and from the airport or train station.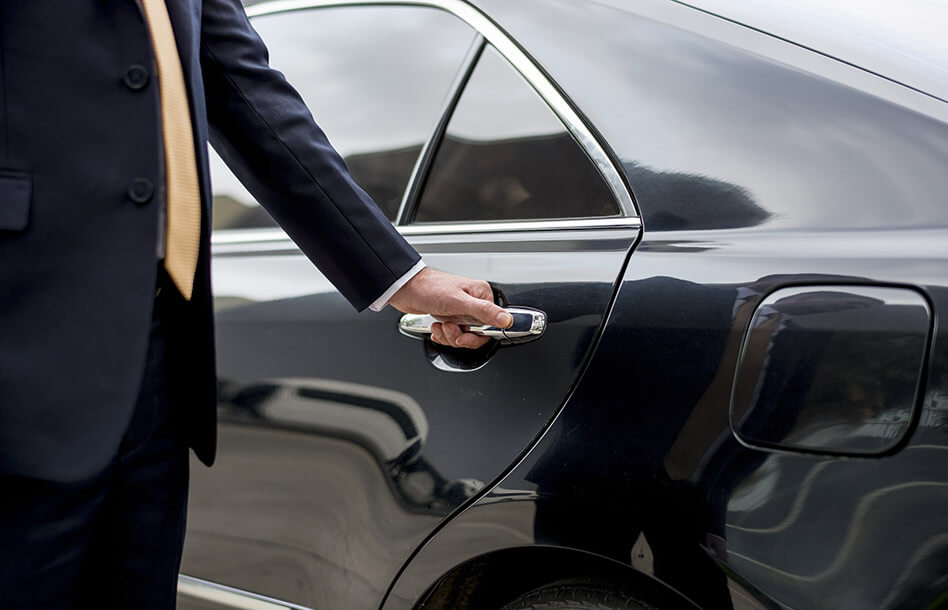 Plan Local Tours and Excursions
Choose from our extended list of things to do and we'll help you plan the perfect group activity.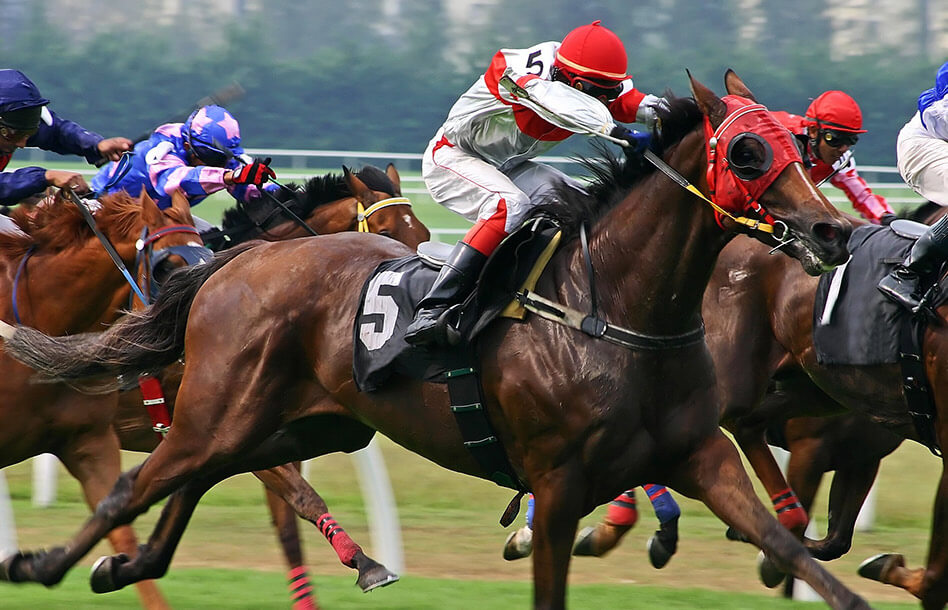 Design In-House Meals and Welcome Amenities
We'll design your menu and attend to all your VIP guests during your stay.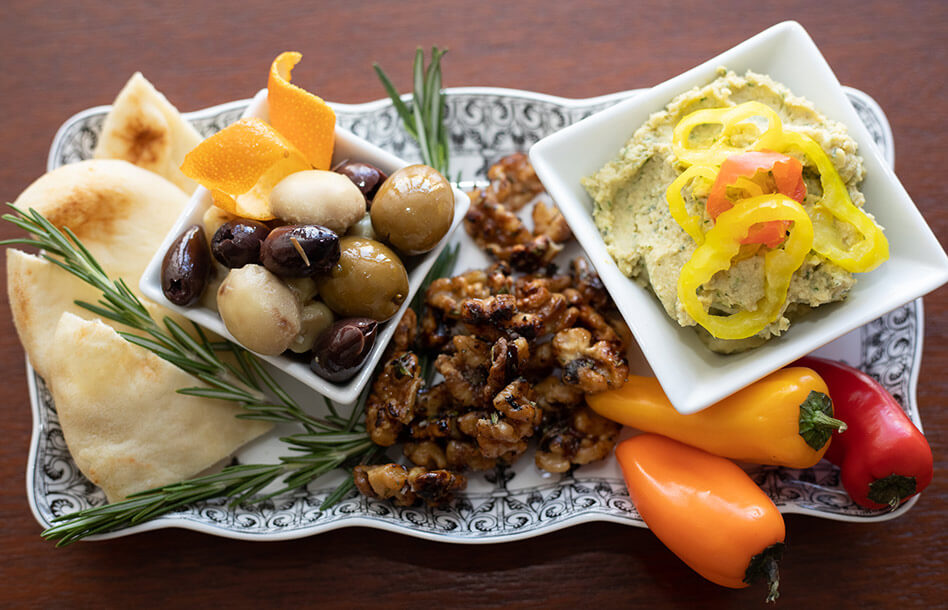 Customized Itineraries
Our meeting team members have the inside track to implement team building exercises, plan local excursions to places of interest such as the Race Track, The State Park, Saratoga National Park, mineral waters and more. We can recommend speakers and performers to enhance your local experience.

Creative and Inventive Cuisine
At our independent boutique property a personal chef is dedicated to your group's food and beverage needs. This exclusivity gives our chef the creativity to design and execute a menu tailored to your guests wants and needs. We source our ingredients from small, local food purveyors to prepare the most fresh and flavorful food. Creative options, fresh and inventive flavors and a gorgeous presentation will ensure your guests rave about the food.
Breakfast
Breakfast is a highlight of a stay at our Four Diamond Hotel. Our meeting staff will work with our dedicated chef to plan a farm fresh breakfast to start your day off. Choose from an expanded continental breakfast to a full buffet and farm fresh breakfast using locally sourced products and in house baked goods.
Lunch offerings

Choose from our professionally preplanned gourmet lunch options or consult with our trained coordinator to customize a menu catering to the tastes of your group.
Meeting Breaks

Morning and Afternoon breaks choose a preplanned break option from fruit and baked goods to Charcuterie and mouth watering tidbits, or customize the break with the help of our menu coordinator and dedicated chef.
Welcoming Receptions

Receptions are great icebreakers and networking opportunities. We offer a variety of craft beer and wine that can enhance a social gathering with custom food pairings or a simple crudités. Our menu experts will plan just what you need.
Small Plates

We feature a trio of Small Plates. Cheese and fruit, Vegetable Tapas and Italian. Order one for a late arrival, or as a special recognition of a VIP, or just as a treat.
Dinner

We have established relationships with the city's most exceptional restaurants. Let us help you with dinner reservations to ensure you have the evening dining experience you're hoping for.

Guest Stories
You've got to get out of the box, to think out of the box
We're not satisfied with satisfied guests. We strive to have raving fans. We've been lucky enough to host corporate retreats for companies and organizations both big and small. From national brands like Google and Revlon to New York state associations and non-profit organizations, see what our past guests have said about their experience planning a meeting at Saratoga Arms.
Teakwood Builders
DeCrescente Distributing
Corporate retreat a huge success thanks to Saratoga Arms!
"I booked a 3 day stay for our small corporate team at the Saratoga Arms. The staff could not have been more helpful and professional. Colleen and Rachel went above and beyond in terms of helping me coordinate our dinners, team bonding activities and location of the team meeting.
We would have held our work session in Saratoga Arms' conference room but they had already booked a conference there prior to ours. Colleen scouted out other suitable locations for us and found the perfect venue in the Saratoga Visitor Center. The staff there also bent over backward to make our meeting a success.
Colleen and Rachel (and Deb) chose fantastic restaurants for our team dinners both evenings and made great suggestions for places to go after dinner for live music and fun.
The rooms are gorgeous, the beds and linens luxurious and the hotel has been meticulously updated and maintained. They prepared a lovely welcome cocktail hour for us on the beautiful wrap-around porch which was the perfect start to our stay. Our team loved hanging out on the porch during the day and at the end of the evening. Each member of the staff was welcoming, friendly and extremely accommodating.
They made a special consideration for us on our first morning by serving breakfast for our group 1 hour earlier than the usual time (and had their staff come in early to accommodate us). The food was delicious and extra considerations were made for the folks in our group with special requests. Gary, in the dining room, was extremely professional and attentive – it was like eating at a high-end restaurant.
Our group fell in love with Saratoga Springs (most who had never been before) and a number of our team members will be making plans to return on their own to stay at the Saratoga Arms. We couldn't have chosen a more perfect location and the success of our retreat is due in large part to the staff at Saratoga Arms.
Do yourself a favor and make it a point to stay here, for pleasure or business. Highly recommend. Thank you to Colleen and Rachel for all of your assistance – you made my job so much easier and I was able to enjoy myself instead of putting out fires!"
From Justine R. on TripAdvisor
Beautiful surroundings nice touches throughout and very attentive staff
"I had my staff executive retreat at Saratoga arms. The staff were extremely accommodating. Every detail was discussed and carried out as planned. I would highly recommend as a great place to have away from office experience. We will be back next year."
P. Kennedy on TrustYou