" ..offers victorian splendor from the grand staircases and multiple fireplaces to the rooms appointed with antiques. "

King with Fireplace
$299-$599 | Rooms Overview
A King with a Fireplace features a meticulously restored fireplace at our romantic hotel in Saratoga, NY. Bask in the inviting glow and warmth of a gas flame as you listen to soft music in a room in the historic 1870 section of our Saratoga Springs, NY hotel. The bathrooms have a tub/shower combination, some have an old fashioned claw foot tub, perfect for relaxing at the end of the day.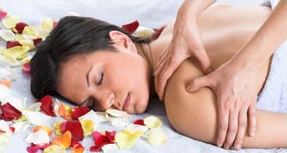 PAMPER YOURSELF WITH A MASSAGE
Saratoga Arms guests can take advantage of onsite massage and facial services with expertly trained technicians. Enhance your stay with a relaxing Swedish massage, a deep tissue massage or a hot stone massage
Learn More
497 Broadway
Saratoga Springs, NY 12866
(518) 584-1775 phone
(518) 581-4064 fax