" My husband and I just returned from a most wonderful weekend at the Saratoga Arms. It is a beautifully restored old B&B within walking distance of great shopping, restaurants, and the charming homes on Broadway. Kathleen, one of the owners, treated us like treasured guests as well as old friends, doing everything for us from recommending and securing dinner reservations (during the busy racing season, no less!) to driving us to the track herself when our taxi failed to show. We truly enjoyed the quiet, spacious rooms, lovely linens and special touches like the soft bathrobes in our room. The food at breakfast was delicious and the service was attentive. For any travelers looking for a romantic getaway weekend free from children, this is an ideal destination. We will definitely go again! "
LOUISVILLE, KENTUCKY
The Pampering
Massage and Facial services
Saratoga Arms offers onsite massage and facial services with expertly trained technicians.  To guarantee availability, we suggest scheduling your appointment prior to your arrival. We can be reached by email at info@SaratogaArms.com or by calling our hotel in Saratoga Springs directly at 518-584-1775.
Massages in Saratoga Springs

RELAXING SWEDISH MASSAGE
A versatile massage technique utilizing long strokes, kneading, vibration, friction and percussion techniques. It is applied effectively for general relaxation, general health enhancement, sports massage, injury recovery and rehabilitation. Swedish massage improves immune system functioning, combats the negative effects of aging, relieves the effects of stress and enhances the benefits of other types of health care.
$90 | 50 minutes    $135 | 80 minutes
DEEP TISSUE/MEDICAL MASSAGE
Deep Tissue refers to the level of pressure during the massage. This massage is usually performed in one or two specific areas on the body. Medical Massage uses Swedish strokes to address a specific medical issue. These two massages can be used independently of each other as well as combined into one massage session at our Saratoga Springs luxury hotel.
$100 | 50 minutes   $150 | 80 minutes
PRENATAL MASSAGE
A massage technique specifically designed for pregnant women to help relieve common pregnancy discomforts and to promote mother and baby's wellbeing.  This massage can help to increase circulation and enhance relaxation, as well as reduce swelling and reduce pain (such as low back or sciatic).  Pillows and supports are used to ensure a safe and comfortable body position for the expectant mom.
$100 | 50 minutes   $150 | 80 minutes
HOT STONE MASSAGE
Hot lava stones are placed on various points of the body. The hot stones are also used to massage, which melts tension, releasing muscle restrictions from the body. Toxins are flushed from the muscles leaving the body in a deeply healing and relaxing state.
$120| 50 minutes   $180 | 80 minutes
REFLEXOLOGY
Stimulates pressure points on the hands and feet to promote relaxation, circulation, healing and improvement of the immune system It is believed that specific areas on the hands and feet reflect all the body's internal systems and organs, which then can be stimulated by applying specific pressure to those points.
$95 | 50 minutes
Facial Services
REVITALIZING EUROPEAN FACIAL
In depth skin analysis determines skin type and condition. A full scale treatment to treat and regenerate the skin of your face, throat and décolleté. All treatments include: cleansing, exfoliation, steam with appropriate booster, extractions (if needed), facial massage and therapeutic mask. Aromatherapy compress is applied for mask removal. Eye cream and protection cream are the final step. Hands and feet are massaged and placed in heated mitts.
$115 | 75 minutes
THE SARATOGA REFRESHER (Ideal for both men and women)
A unique five step treatment for the entire face and throat, suitable for every skin type. Helps to restore elasticity and leaves the skin smoother and refreshed with a healthy glow. Process includes deep tissue cleansing, exfoliation with steam, toning massage with booster serum, customized mask and suitable protection cream. Hands are placed in heated mitts.
$90 | 50 minutes
Plan Your Stay
Check Availability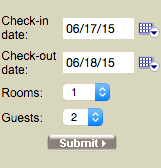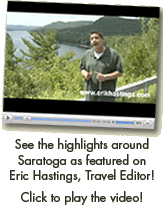 497 Broadway
Saratoga Springs, NY 12866
(518) 584-1775 phone
(518) 581-4064 fax