Get away and get outside! Join us at Saratoga Arms this season and explore the great outdoors on one of our favorite nearby hiking trails. Listed in order from easy to difficult, there is something for every activity level and preference.
Easy Hiking Trails
Geyser Creek
Perfect for our guests who prefer a leisurely stroll, this trail offers a beautiful introduction to Saratoga Springs. Enjoy the serene scenery, complete with mineral water creeks and two of Saratoga's signature springs!
Location: Saratoga Springs Spa State Park
Distance from Saratoga Arms: > 2 miles
Duration of the the hike: less than one hour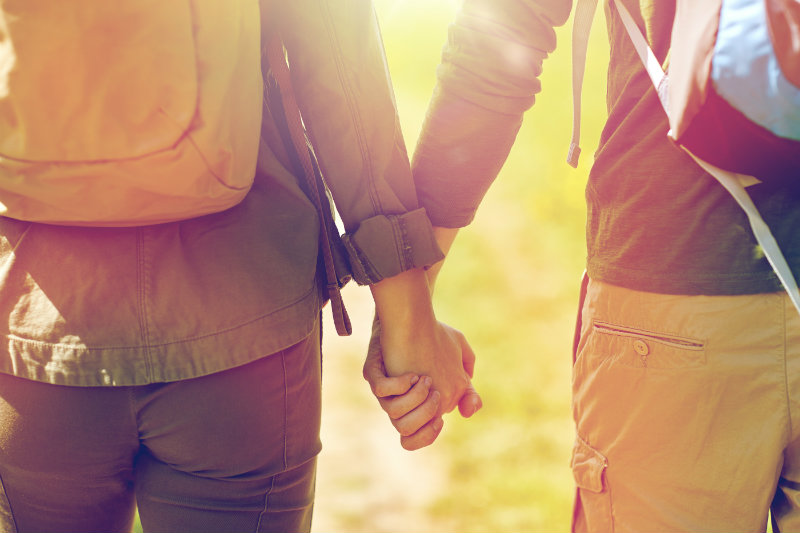 Spruce Mountain
This trail can be considered an easy to moderate hike and leads hikers primarily through both old growth and recovering forests. Spruce Mountain is one of twenty-five mountains in the Adirondack State Park that have fire towers atop them.
Location: Corinth
Distance from Saratoga Arms: ~15 minutes north
Length of trail: 2.5 miles
Shelving Rock Falls
This trail packs a good amount of scenery into a short and easy hike. It's a great option for novice hikers and those who quite literally want to "get their feet wet". Most of the trail to the falls is fairly flat and wide, following an old carriage road. After only a half mile, you'll reach the top of the falls, where there is a small pond, and then descend steeply to the base of the falls. This trail continues on to the peaceful shores of Lake George.
Location: Fort Ann
Distance from Saratoga Arms: ~55 minutes north
Length of trail: 3.4 miles 
Moderate Hiking Trails
Prospect Mountain
One of the more popular trails, Prospect Mountain offers panoramic views over Lake George Village and the surrounding Adirondack Mountains. Many describe this hike as having a 100-mile view, making it worth the short, but somewhat challenging climb to the top.
Location: Lake George
Distance from Saratoga Arms: ~30 minutes north
Length of trail: 3.5 miles
Hadley Mountain
Hadley Mountain, while fairly short in mileage, does come with challenging climbs and descents. Reaching the summit is well worth the effort, with views of Great Sacandaga Lake, the Hudson River, and the distant mountains of Vermont and the Adirondack High Peaks. Atop the mountain is another fire tower and climbing it provides a complete 360-degree view of the surrounding topography.
Location: Corinth
Distance from Saratoga Arms: ~20 minutes north
Length of trail: 2.6 miles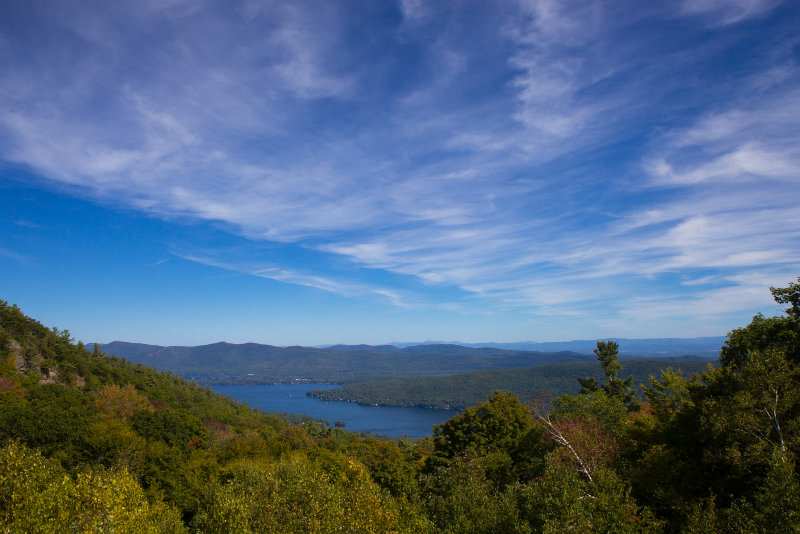 Sleeping Beauty Mountain
Considered an old classic, Sleeping Beauty Mountain is located on the quieter eastern shore of Lake George and provides one of the best hiking trails in the Southern Adirondacks. A longer, but gradual climb to the top, this mountain's summit gives hikers a bird's-eye view of the expansive greenery of the Lake George Wild Forest. Look out and listen for hawks and peregrine falcons that nest in the cliffs here.
Location: Fort Ann
Distance from Saratoga Arms: ~50 mins north
Length of trail: 7 miles
FREE Hiking Guide of the Adirondacks!
Grab our specially curated guide of the Top 10 Hikes, all within an hour's drive of Saratoga Springs. There is a hike for every skill level, including full descriptions, insider tips and directions to each trailhead.
Fifth Peak
Just to the North of Lake George Village in the town of Bolton Landing, a long, thin, and mountainous peninsula juts out several miles into Lake George, separating the main lake from Northwest Bay. The peninsula is aptly known as the Tongue Mountain Range and consists of six summits along its ridge, one of which is Fifth Peak, a perfect middle-range hike, offering a rewarding activity and spectacular views.
Location: Bolton Landing
Distance from Saratoga Arms: ~50 minutes north
Length of trail: 5 miles
Difficult Hiking Trails
Buck Mountain
Buck Mountain is a quintessential Adirondack hike and is one of the more popular trailheads so it can get busy on the weekends. A fairly difficult hike, it has an ascent of 2,000 feet and a total elevation change of 4,000 feet! As you might guess, the views are worth the grueling climb. Look forward to vistas spanning from down the lake and the village to north past the Narrows, a cluster of state-run camping and picnicking islands where the lake reaches its narrowest point.
Location: Lake George
Distance from Saratoga Arms: ~40 minutes north
Length of trail: 6.6 miles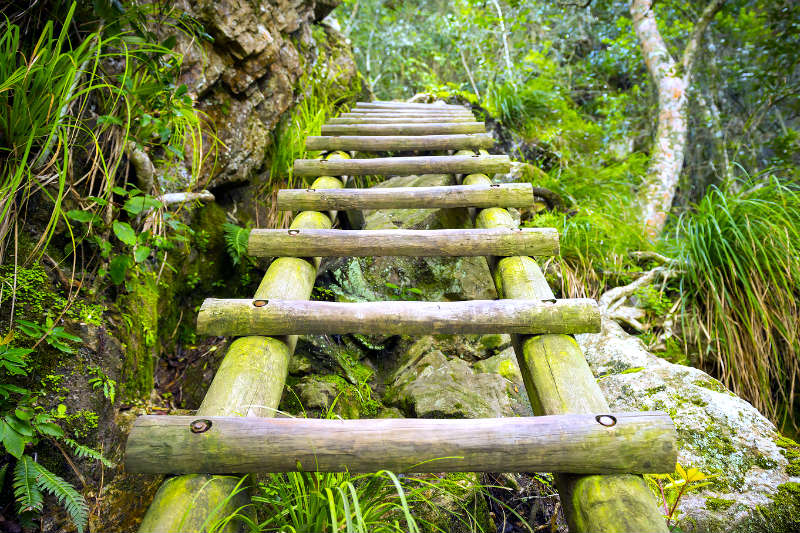 Crane Mountain
At an elevation of 3,254 feet, Crane Mountain is the tallest of our top 10. The shortest route to the summit is 1.4 miles with an ascent of about 1,150 feet, making for a steep, thigh-burning climb. The trail even includes climbing ladders, in case you wanted more adventure. Enjoy a picnic at the top as you take in the views and be sure to stop at the Crane Mountain Pond on your way down.
Location: Warrensburg
Distance from Saratoga Arms: ~ 55 mins north
Length of trail: 3.2 miles
Cat & Thomas Mountains
One of the newest additions to the Adirondack Forest Preserve is the Cat and Thomas Mountains in the town of Bolton. It provides some of the best views on the western side of Lake George and also protects Finkle Brook, one of the lake's largest tributaries. It is also the longest and one of the most difficult treks in our series of hikes. Take advantage of the resting points before the ascent steepens.
Location: Bolton Landing
Distance from Saratoga Arms: ~40 mins north
Length of trail: 7 miles