"Like" Saratoga Arms on Facebook and take advantage of these current specials!
Winter/Spring
Saratoga Beer Week Package : TBD February 2017
This exclusive package offers big savings with your 3rd night free so you can make the most of the weekend! Our Saratoga Beer Week Package includes: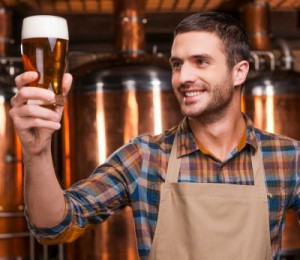 2-3 nights at our downtown Saratoga Springs hotel
2 Saratoga Beer Week Passes, including the Friday Evening Cider Night & Saturday Grand Tasting
Full breakfast for two at Saratoga Arms each morning
Plus an Exclusive Brewer's Breakfast Bash on Saturday, where you will meet Mark Neumann of Upstate Brewing Co. in Elmira, NY during breakfast and sample his signature brews
Beer gifts to take home after a great weekend
Only $579 per couple for a Queen Room for entire weekend
Only $629 per couple for a King Room for entire weekend
Use Promo Code: beer2016 to get Thursday FREE or call us at 518-584-1775.
Available February 18-21, 2016.
Saratoga Snuggle
Valid November 1, 2015-April 30, 2016*
Two (2) relaxing 50 minute Swedish massages or Saratoga Refresher facials.
Box of 9 gourmet chocolate truffles
Full breakfast for two in the morning
Add an additional $199 to your room rate
*Not Valid December 31 or February 12-15
Estrogen Escape
Do you want to celebrate a night or a weekend with the gals you haven't seen in a while?  Or maybe you and your sisters need some quality time together.  We've got a perfect package for laughter, relaxation and rejuvenation
Valid November 1, 2015-April 30th, 2016*
Each Person in the getaway group receives:
One relaxing 50 minute Saratoga Refresher facial or Swedish massage in our own treatment room
Split of Prosecco to toast with your friends
Full Breakfast each morning
A handthrown Saratoga Arms coffee mug to take home
Add an additional $119 PER PERSON to your room rate
*Not Valid December 31 or February 12-15
Romance Package
Love is in the air at Saratoga Arms. Sweep that special someone off his or her feet with a quiet romantic weekend in beautiful Saratoga Springs. We'll take care of the details—you take care of the rest.
Valid November 1, 2015-April 30, 2016*
A bottle of Prosecco, Mionetto Valdobbiadene Superior
Local Chocolate Truffles, Box of 9
Seasonal Bouquet of Flowers
Full Breakfast for two each morning
Add an additional $138 to your room rate
*Not Valid December 31 or February 12-15
Saratoga Springs Honeymoon Package
Celebrate your honeymoon in Saratoga Springs or just relive it with this romantic package!
Welcome Cheese and Fruit Platter in your room
Bottle of Prosecco
Decadent Chocolate Truffles
Farm fresh breakfast in your room each morning
$50 Dining certificate to any of the 3 DZ restaurants (Chianti, Forno Toscano or Boca Bistro)
2 Swedish Massages in our treatment rooms
2 luxurious Saratoga Arms bathrobes to take home with you.
$599 in addition to your room rate.
Packages & Add Ons
497 Broadway
Saratoga Springs, NY 12866
(518) 584-1775 phone
(518) 581-4064 fax