TOP THINGS TO DO IN SARATOGA SPRINGS
PLAN YOUR PLEASANT STAY IN THE SPA CITY
There is so much to do and explore in Saratoga Springs. We're best known for our historic race track, but our city boasts an impressive array of restaurants, bars, unique shops, museums, parks and performing arts venues. There is so much to do in our small city!
Step out our front door and you are in the middle of downtown Saratoga Springs. Whether you're off to a fantastic new restaurant, to experience a day of thoroughbred horse racing at the Saratoga Race Course, to take an Adirondack hike in the crisp fall air or to enjoy a summer evening on Saratoga Lake, there is no shortage of things to do in Saratoga Springs.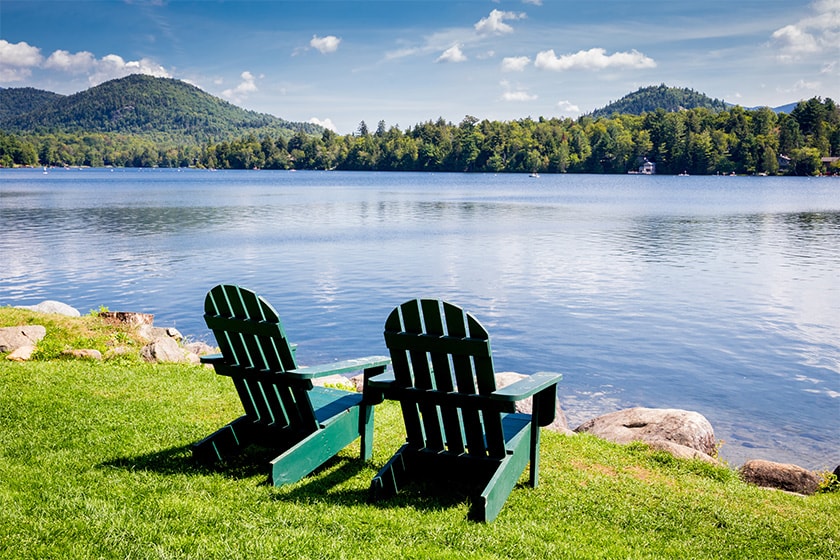 Plan your comfort stay in saratoga springs here with us
Stay in Saratoga Springs NY
Though our city's tagline is the "summer place to be," there is no bad season to visit Saratoga Springs. With abundant packages options and unprecedented access to all the best things to do that Saratoga Springs has to offer, book your Saratoga Arms stay and we'll take it from there. Our concierge team will help you plan the perfect upstate New York getaway.
PICK YOUR PASSION IN SARATOGA SPRINGS
There are plenty of passions to pursue in Saratoga Springs. We invite you to step outside of your comfort zone and explore new activities while you're here. You might just find that discovering a new pursuit is an adventure in and of itself! With so much to do and see, we created eight (8) categories to help you narrow your search.
Here is the list of our favorite restaurants (broken down by lunch, dinner and cocktails), the most luxurious spas in the Spa City, the list of local and national museums within the city limits, our most celebrated performing arts venues, a variety of options to enjoy our city's horse culture, the many ways to enjoy the outdoors in every season, our favorite local shops and our award-winning area golf courses.
TOP RESTAURANTS IN SARATOGA SPRINGS
Saratoga Springs has many exceptional, independently owned restaurants. With cuisine and formality to suit every taste, you're sure to find many different restaurants to try during your stay. To help you make the best choice, we've broken our list into dinner favorites, lunch favorites and great establishments for cocktails.

Restaurants (Dinner)
Restaurants (Lunch)
Cocktails
TOP 4 SPAS AND MASSAGE SERVICES IN SARATOGA SPRINGS NY
They don't call us the Spa City without good reason. Our city's slogan is "Health, History, Horses" and to support our visitor's good health, we have a variety of spas to suite every taste. Pamper yourself!

TOP 7 MUSEUMS YOU SHOULD VISIT IN SARATOGA SPRINGS
The Saratoga region is home to four nationally acclaimed museums and several others with more local interests. Whether you enjoy art, history, dance or cars, you'll find a museum to peak your curiosity.

PERFORMING ARTS – TOP 7 VENUES & THEATERS IN SARATOGA SPRINGS
Saratoga Springs has a rich history in the performing arts. We're the summer home of both the New York City Ballet and the Philadelphia Orchestra. We have venues that feature everything from rock concerts to world premiere plays and intimate chamber music.

TOP OUTDOOR ACTIVITIES IN SARATOGA SPRINGS
There is plenty to see and explore outdoors in all of Saratoga's seasons! We have an extensive trail system for hiking and biking, a gorgeous lake for swimming and boating and close proximity to many ski and snowboard mountains.
Horses in Saratoga Springs
Saratoga Springs is known for its summer thoroughbred racing season, where the top horses race at the the most historic race course in the United States. It is no wonder that Sports Illustrated named the Saratoga Race Course on of the top 50 sporting venues in the world. There is nothing like it! But Saratoga also a year round horse town. From harness racing, competitive Hunter and Jumper Horse Shows, to polo and personal riding stables, Saratoga Springs has something for every type of horse enthusiast.

SHOPPING IN SARATOGA SPRINGS
Saratoga Springs has no shortage of unique shops to find clothing, books, gifts, toys, food items and more! Many of our favorite shops are right on Broadway, just steps from our downtown hotel, all within walking distance.

GOLF COURSES IN SARATOGA SPRINGS
Saratoga Springs is home to many award-winning golf courses that are suited for beginners and experts alike.

Conclusion
Have we peaked your interest in Saratoga Springs? Saratoga Springs is full of wonderful things to do. When you plan your Saratoga Arms getaway, we'll help you craft your perfect itinerary.
Plan your comfort stay in Saratoga Springs here with us
Stay in Saratoga Springs NY
We hope you got a taste of the many ways to enjoy a visit to Saratoga Springs. We hope you'll join us for a vacation and experience the things  our small city offers! Here's to health, history and horses! We'll see you at Saratoga Arms.