Health. History. Horses. It is those three words that greet all who enter Saratoga Springs, and it is those three words (coincidentally and conveniently all starting with the letter "H") that capture the spirit of this great town. Of course, special emphasis will be placed on the third "H" (Horses), since this summer marks the sesquicentennial (150th anniversary) of racing at the Saratoga Race Course.
To celebrate, there are numerous events planned from May through September. One in particular that is worth noting is the equestrian film festival slated for June 11-­‐13. Presented by Skidmore College and The Saratoga Film Forum, this special presentation will be held at Skidmore's Arthur Zankel Music Center. Typically used for musical performances, this beautifully designed and acoustically-­‐tuned venue will be no less fitting for these screenings.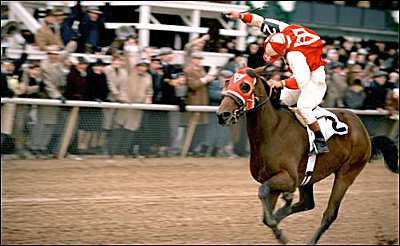 First, Tuesday, June 11 at 7:30 pm will have a screening of Seabiscuit. Set during the Great Depression, this film tells the true story of the horse that reached unexpected greatness in the racing world, and became a symbol of hope to many Americans. Nominated in 2003 for seven Academy awards (including Best Picture), Seabiscuit stars Tobey Maguire, Jeff Bridges, and Elizabeth Banks.
Following on Wednesday, June 12 at 7:30 pm will be a screening of Secretariat. Chronicling the life of the first thoroughbred race horse to win The Triple Crown in 25 years (as of 1973), this film depicts the struggle that Secretariat's owner (Penny Chenery) faced from the foreign and male-­‐dominated world of horse racing in order to foster a champion. Produced by Walt Disney Pictures, Secretariat stars Diane Lane and John Malkovich.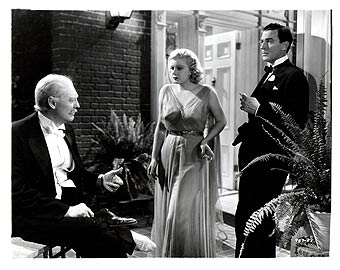 Last but not least will be a screening of Saratoga on Thursday, June 13 at 7:30 pm. Originally released in 1937 when Seabiscuit was actually racing, this romantic comedy film stars Clark Gable (who went on to star in Gone with the Wind) as bookie Duke Bradley, who acquires the deed to a stud farm in lieu of the gambling debts of Frank Clayton. He soon meets Frank's daughter Carol Clayton (Jean Harlow), and develops an eye for her despite her recent engagement to another man. Despite Harlow's sudden death of kidney failure during the making of Saratoga, it went on to be MGM's biggest moneymaker of 1937.
Both Seabiscuit and Saratoga had portions filmed in Saratoga Springs. Following the June 13 screening, there will be a talk by Saratoga Film Forum local historians and history teachers, Dave Patterson and Charlie Kuenzel, about the role of Saratoga and the track in classic American films.
Admission is FREE with a Saratoga 150 Lapel Medallion or a Saratoga ARTSFEST pass, otherwise general admission can be purchased for $5. For more information about this event and many others taking place throughout the summer please visit Saratoga 150.