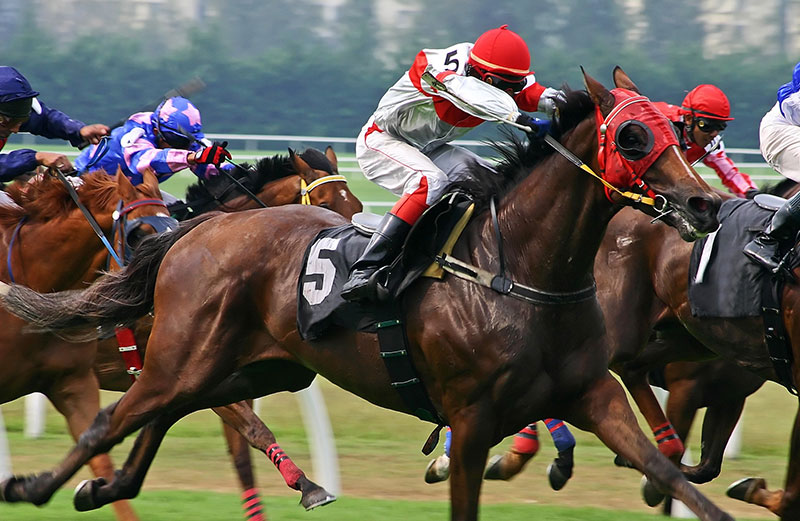 One of the highlights of visiting Saratoga Springs in the summer is the action and excitement of racing season. The Saratoga Race Course is the oldest thoroughbred racetrack in America. For just six weeks this summer, the most elite horses in the world will come to compete for a record $18.72 million dollars in stakes purses.
Be Part of History : The Oldest Track in the Country
The Saratoga Race Course attracts top names in racing and has been host many historic upsets. Last summer a sold-out crowd witnessed Triple Crown champion American Pharoah's dramatic second place finish to Keen Ice, and the fastest winning course time in 14 years!
Even if you are not a gambler, there are lots of fun things to do at track. Make sure to book your room at our downtown Saratoga Springs hotel early, before they sell out! Learn more about top events and special 2016 race dates.

Race Day 101: Seating, Dining & Activities
Whether you are new to racing or a seasoned veteran, we pride ourselves on helping guests have a true Saratoga experience.
Some of the most frequent questions we receive from people looking to take part in the racing experience is on seating options, so we've created a great introductory video with our own insider-tips. We highly recommend making your reservations early if you want enjoy trackside dining, which also includes your seat for the full day! Learn more…

Book Your Lodging Now : We Will Sell Out!
Saratoga Arms is a historic boutique hotel set in the heart of downtown and just minutes from the Saratoga Race Course. Enjoy elegant rooms and suites offering luxurious linens, free Wi-Fi internet, and our signature farm fresh breakfast included in your stay.
Our downtown location puts you within easy walking distance of the best restaurants, shopping, downtown festivities and nightlife in Saratoga Springs!
Book early for the best rates and availability during racing season!
Book Now