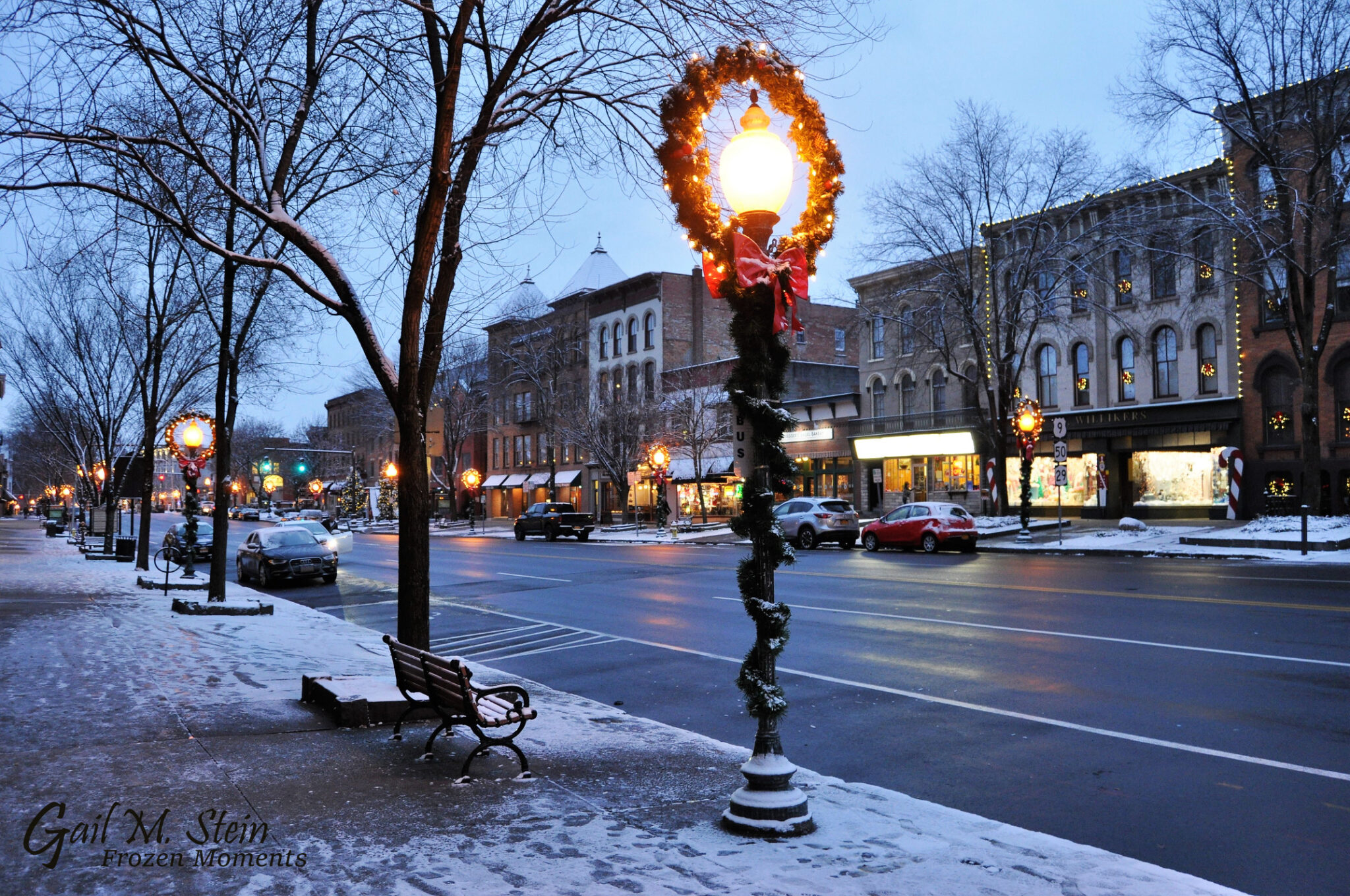 Location, location, location! One of the best parts of a Saratoga Arms stay is our location on Broadway in Saratoga Springs. Broadway is bursting with restaurants, parks, museums and unique shop, most within walking distance to Saratoga Arms. Our small city and our main street have won numerous awards and accolades including one of the '50 Most Beautiful Towns in America', 'Best Small City in New York State' and 'Best Main Street in the USA'.  You must shop in Saratoga!
When you're planning your holiday gifts, there is no better place to shop then downtown Saratoga Springs. We've curated a list of our favorite unique shops in Saratoga Springs. Happy shopping!
Lyrical Ballad: A charming used and antique bookstore that's been a staple in downtown Saratoga since 1971. With over 100,000 books in eight rooms, they specialize in architecture and fine arts, children's and illustrated books, decorative and fine bindings, and a large collection related to thoroughbred racing. This bookstore is housed in a former bank with vault doors that lead from room to room. Saratoga Arms favorite tip: The staff is incredibly knowledgeable about their inventory. Utilize their expertise to find what you're looking for.
Saratoga Olive Oil: Located across the street from Saratoga Arms, Saratoga Olive Oil's goal is to provide the freshest and healthiest olive oil in the world. They have over 60 flavors of olive oil, balsamic vinegar, and exotic sea salts to sample before buying your favorites. Saratoga Arms favorite tip: The Grapefruit Vinaigrette.  Trust us!
G. Willikers: A classic toy and games store with nostalgic charm. Their "Elves", as they call their employees, pride themselves in having in-depth knowledge of all their offerings and providing personalized attention to help customers find just the right toy or gift. Saratoga Arms favorite tip: This is a Grandmother's paradise! And they gift wrap for free.
Impressions/Dark Horse: Impressions boasts the largest collection of Saratoga themed sportswear, memorabilia, and souvenirs. They have a vast array of locally made food products, gifts, jewelry, and a large collection of horse themed items. Dark Horse pays homage to Saratoga Racecourse's reputation and tradition of Triple Crown winners and legendary thoroughbreds losing to underdogs, which earned it the nickname "Graveyard of Champions". Saratoga Arms favorite tip:  Their Saratoga starting gate ornament is adorable.
Saratoga Saddlery: Just across the street from our hotel, Saratoga Saddlery is an equestrian lifestyle boutique. They now carry countless fashion and gift lines from around the world, offering European fashion clothing for men and women. They are known for their unique Italian leather and fur coats, and are the largest dealer of Western boots in the Northeast. Saratoga Arms favorite tip: They carry equestrian boots for children as well as adults.
Crafters Gallery: A downtown staple for 25 years, Crafters Gallery offers jewelry and artwork crafted by local artisans, as well as a wide array of gifts and home furnishings. They also specialize in high-quality framing of art, as well as collectibles, bouquets, and more. Filled with a range of items for every taste and budget, it's a local favorite. Saratoga Arms favorite tip:  The melted blue Saratoga water bottle cheese board is a great gift.
Lifestyles/Caroline & Main: This pair of clothing boutiques are Saratoga icons known for their collections of timeless apparel with a fresh, urban sensibility. They're neighbors on Broadway, on either side of Caroline Street.  Saratoga Arms favorite tip:  They have trained stylists who will pick out the perfect outfit for you.
Embrace the Race: This brand celebrates the horse racing experience with a subtle, unique logo. This shop sells a variety of apparel, home goods and drinkware. These items make wonderful gifts for the Saratoga and horse racing enthusiast on your list.
Saratoga Arms favorite tip:  The ties are colorful and full of whimsy.
DeJonghe Jewelers: In business since 1982, this gallery and working studio features stunning custom jewelry. Designed by a father and son team of jewelers, 90% of the inventory in the store is made on premises.  Saratoga Arms favorite tip: They offer a line of uniquely Saratoga Jewelry
Saratoga Trunk: This elegant woman's clothing boutique sells dresses of all styles and for all occasions with accessories and hats to match. With an impressive line of high-end designers, there is plenty to choose from at Saratoga Trunk.  Saratoga Arms favorite tip:  Natalie will find that perfect hat for you.  Tell her we sent you!
Saratoga Tea & Honey:  This retail shop has a tea and honey tasting bar and an impressive line of organic and fine tea and herbal infusions, tea accessories, local raw honey and pottery.  Saratoga Arms favorite tip:  The honey tasting room is incredible.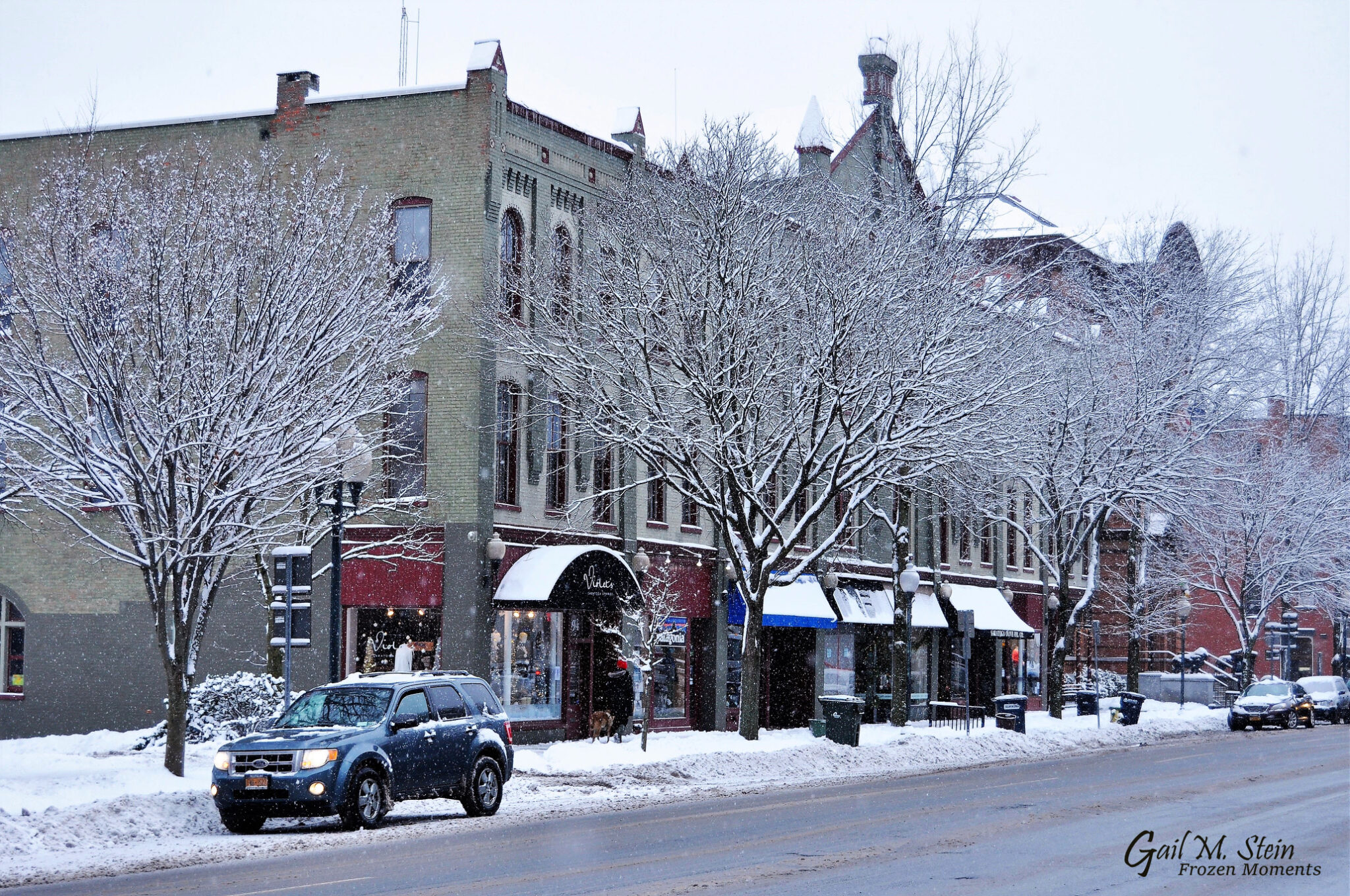 As you finalize your holiday shopping, consider booking our 'Making A List and Checking It Twice' shopping package. After a relaxing stay in our Broadway hotel, you'll enjoy a day of downtown shopping with our Downtown Business Association discount book, use of our fully stocked gift wrapping cart with paper, bags and bows, a welcome cheese and fruit platter and a glass of champagne. Relax in front of the fireplace as you wrap. Happy holidays from Saratoga Arms!