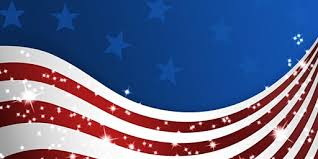 As every American learns growing up: July 4, 1776 was the day that our founding fathers signed the Declaration of Independence and marked the birth of this great nation. 246 years later, we continue to honor and celebrate "Life, Liberty, and the pursuit of Happiness" by proudly displaying our patriotism toward the red, white, and blue. Where better to do so than Saratoga Springs, mere miles from where the Battles of Saratoga took place and marked the turning point of the Revolutionary War in favor of American Independence.
But enough about the past, let's talk about the future…July 4th, 2022 is gearing up to be a very exciting day in Saratoga Springs!
It starts off at 9:00am with a BANG (literally) as thousands of runners take part in a 4-mile Firecracker road race through the historic streets of Saratoga. Even if you don't plan to race, there is plenty to do, and plenty of runners to cheer for! As runners have come to expect, the race will feature entertainment at the start and finish lines, food and beverage vendors, bands on the course, and local health and wellness vendors. The Firecracker 4 is not only a fun event to race in or attend, but the non-profit supports health and wellness causes in Saratoga County and all proceeds of the race are donated to local charities within the health and wellness fields. To learn more and to register visit www.firecracker4.com.
Kick off your 4th of July weekend celebrations at Saratoga Performing Arts Center with two amazing concerts. On Saturday, July 2 is Josh Groban with special guest Preservation Hall Jazz Band. Then on Sunday, July 3 is Tedeschi Trucks Band featuring Los Lobos and Gabe Dixon. There is no bad seat in the house, but we do recommend stretching out on the lawn with a blanket to enjoy music under the stars.
Taste your way through Saratoga by visiting the Farmer's Market on Saturday from 9 a.m. to 1 p.m. at High Rock Park. The market has great food, plants, crafts, and live music.
Saturday is also your chance to visit the New York State Military Museum since they are closed on Sundays and Mondays. The Museum preserves, interprets and disseminates the story, history and records of New York State's military forces and veterans. Interestingly, the museum owns the largest collection of state battle flags in the country and the largest collection of Civil War flags in the world.
To really get in the spirit of 1776 be sure to take a short drive to the Saratoga Battlefield where in the autumn of 1777 American forces met, defeated, and forced a major British army to surrender. This crucial American victory renewed patriots' hopes for independence, secured essential foreign recognition and support, and forever changed the face of the world. The battlefield is open daily from 9 a.m. to 5 p.m. and there is a hiking trail and driving trail. We recommend listening to the audio tour while doing the hike to really understand the magnitude of this victory.
That's a lot to remember, so make it easy on yourself and simply mark July 2nd-4th on your calendar as a Saratoga Springs weekend. As long as you're on Broadway (which is incidentally walking distance from Saratoga Arms, you'll never be far from one of the many awesome activities!